Hi:)
It was sunny after a long time.
Today,I introduce"Rainbow Spice",Indian curry restaurant.
Rainbow spice is in front of Tachikawa station,very close.
It's so small(only 8seats!) but always crowded.
The chef feels nice,so I'm cozy.
I ordered double curry,eggplant and mutton and vegetable.
The arrangement is beautiful.
There is a scent of spices.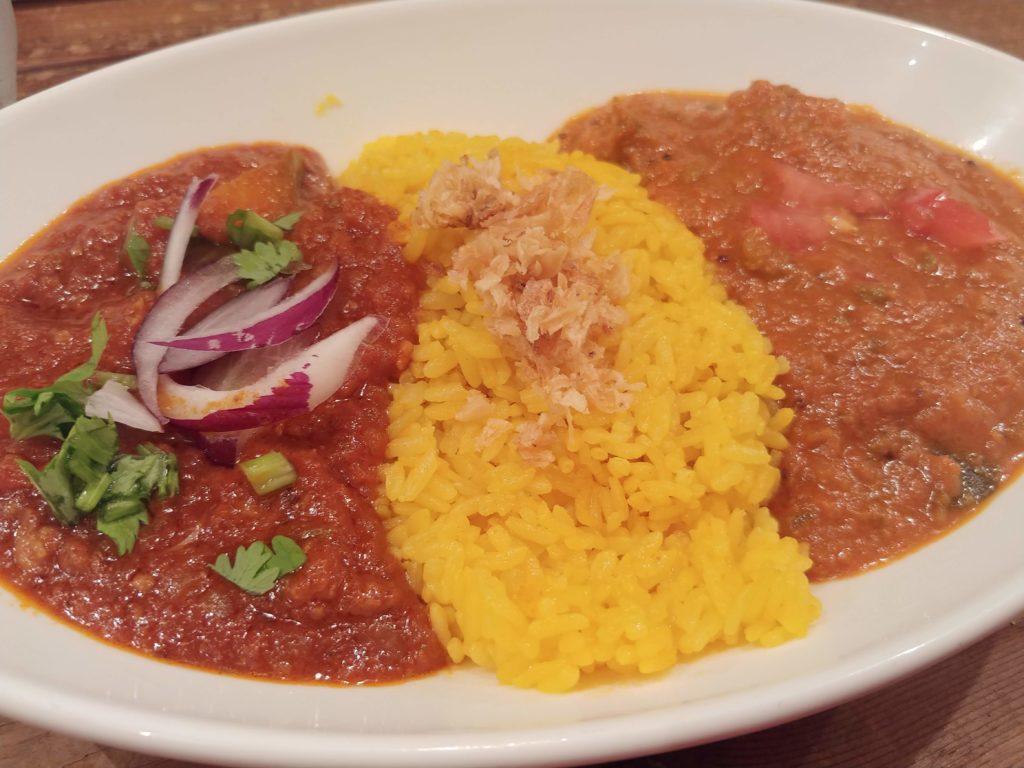 And Rainbow spice has a sister store in Nakano broadway,named"Rainbow spice cafe chai stall".
I want to visit soon.
Thank you;0
Address F1 Ei Building,3-3-4 Shibasaki-cho,Tachikawa city,Tokyo
Instagram Here
Opening 11:00-23:00(Monday to Saturday) 11:00-21:00(Sunday and Public holiday)
Holiday nothing
Payment cash only
Reservation Not accepted