I went to the exhibition weekend. I was looking forward to the gallery talk and meeting my friends after a long time. The atelier opens on Tuesday, Thursday and Friday. I usually go there on Friday, so I can't meet them coming on another day.
I had a good time appreciating creations and talking with my friends and viewers. I reconfirmed that I was able to continue to create because there were atelier, staff, and friends. It's not a monologue but a dialogue, difference from home alone.
Finally, my creations were just around the corner. Thank you for placing it in a great place. I continue to create as long as I live.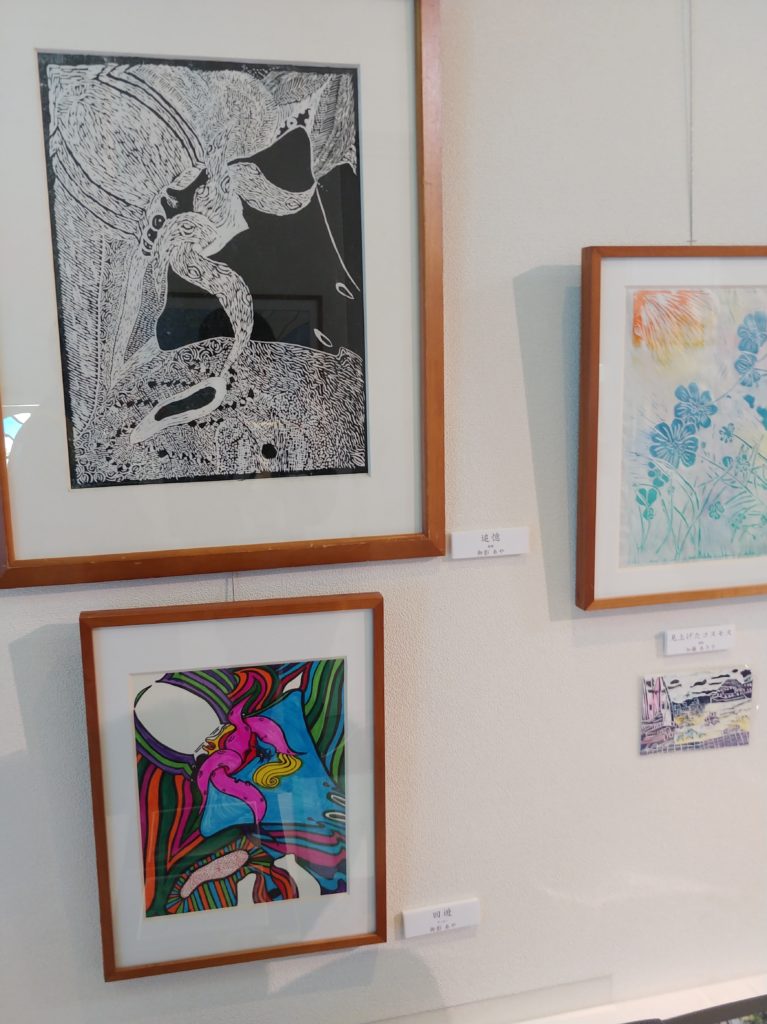 Thank you;0!