Rainy day continues,it's gloomy,,,
I show you Indean curry shop,"shravan".
I wonder what "shravan" means.
Is it a Hindi term?
I don't know,then I'll ask.
Shravan's manager,Yadav Ramjilal,is polite and humorous.
He speaks Japanese,English,and Hindi,so customers from various countries come and have a good time.
I want to speak English like him.
I'll do my best.
They can offer various menu,spicy and non spicy,and for vegetalian or haral.
Haral means "allowed by Isramic law".
Now,I study the relationship between Hindism and Isram in India.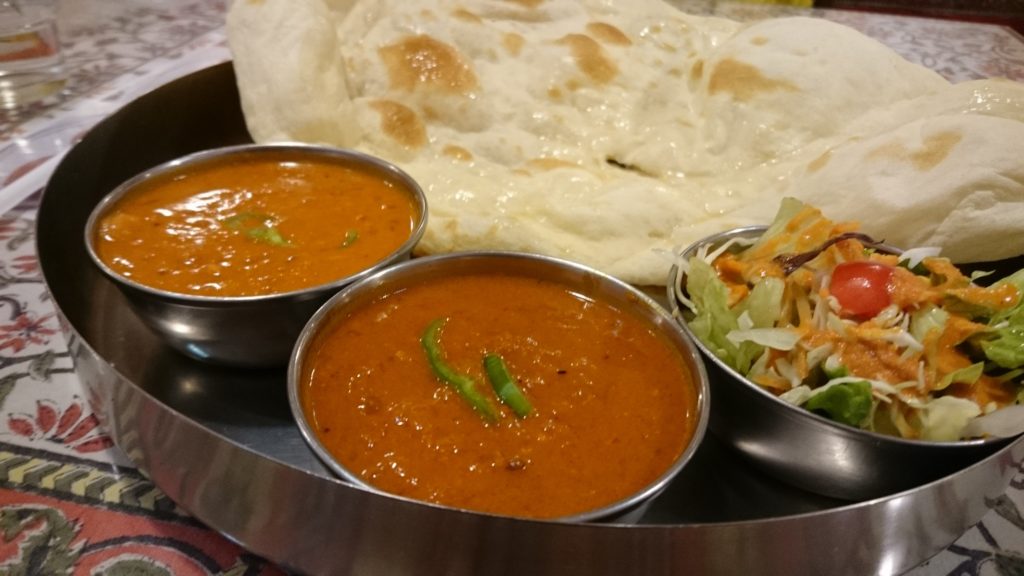 Thank you;0!
Address B1 Green Building,2-1-8 Nishiki cho,Tachikawa city,Tokyo.
Phone 042-526-1422
HP Tabelog
Opening 11:00-15:00(lunch) 17:00-23:00(dinner)
Holiday nothihg
Payment cash and card(dinner only)
Reservation OK